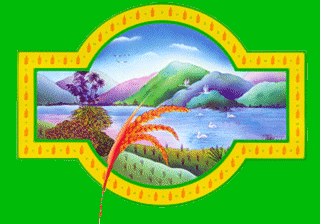 Naturally
Matured To Perfection
---
Natraj Basmati Rice is the flagship brand of Natraj Foodstuff. It is selected from only the best Basmati fields in India before being naturally matured to perfection and attractively packed in easy-to-open zip bags. This is truly the premium rice for the discerning gourmet.

Our rice is not only selected, cleaned and polished to the highest Natraj standards, but it goes through a final stage of careful analysis to ensure an even grain, with no impurities, and of course, a superior taste for that special occasion.

Natraj is fast becoming a household name in kitchens all over U.S.A., U.K. and the Middle East.
---
Natraj is a registered trademark and marketing brand of Natraj Foodstuff Factory.

NATRAJ FOODSTUFF FACTORY P.O. Box 2748 Dubai United Arab Emirates Tel: (9714) - 3333076 / 669685 Fax: 3330951 / 661306 Tlx: 47254 EM